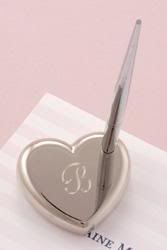 I hope you all haven't forgotten that this is Valentine's Day Weekend. Don't forget your sweeties. Other than going out with my sweetie I have an event to attend.
Tommorow, February 12th, I will be attending Reader Appreciation Day with fellow authors at Barnes and Noble. This is an annual event. Many authors will be signing books. Alas, I have no book to sign yet, since
Secrets of the Heart
does not release until May 2011. But there is always opportunity if one looks for it. Here are a few things you can do even when your book isn't out there yet.
Get your business cards ready for distribution.
Ask your publisher for mock ups. Realms kindly gave me three.
Prepare to talk about your book.
Distribute a blurb about your book along with endorsements.
Hold a raffle. I'm going to raffle off a lovely piece of jewlery.
Have pieces of paper ready that people can put name/e-mail on for the raffle and tell them it's for your newsletter. Everyone may not want to do that, but the readers who are comfortable with it get a shot at the raffle.
CHOCOLATE. It's close to Valentine's Day and lots of us love a piece of candy.
A few pens for convenience. I didn't order any of those pens with my name on it.
Bring a camera. I just thought of this one. I'll want pictures for blog purposes.
Dress professionally.
I've never done this before. I'd like to know from readers and writers alike if you have any other thoughts for an event like this that might help advertise your book. Personally, I think it's more about talking and less about gadgets but I might be wrong.
I recently was blessed by two blog posts that gave me a lot of these ideas. If you go to this post on my blog
Blog Pick Friday
you can easily find those posts. (I hope). Great advice.
If you are a reader that has attended an event like this or has attended a book signing what did you like and what didn't you like? What would you recommend?
If you are a writer and have done individual book signings and signings in a group as well what did you like and what didn't you like? What would you recommend?
Reader or writer, are book signings worth it? Please take a piece of chocolate as you leave the blog. :)